At Cardinal Heating Cooling Electric Plumbing, we offer a comprehensive range of plumbing services to meet the needs of both residential and commercial clients. Our team of experienced plumbers is dedicated to delivering top-quality solutions that ensure the efficiency, functionality, and safety of your plumbing systems.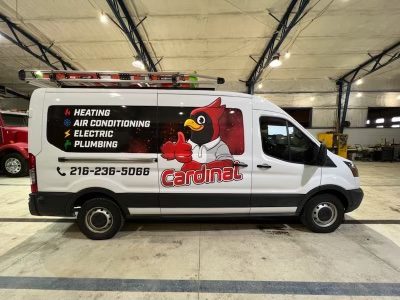 Residential Plumbing Services
Dishwasher Installations
Our expert plumbers are skilled in installing dishwashers for residential properties. Whether you're upgrading your kitchen or need a new dishwasher installed, we ensure a seamless installation process.
Booster Heater Installations
Enhance the performance of your hot water system with our booster heater installation services. Our team can assess your needs and recommend the right booster heater solution for your home.
Tankless Water Heater Installations
Upgrade to a tankless water heater and enjoy energy-efficient, on-demand hot water. We specialize in the installation of tankless water heaters, providing you with endless hot water while saving space and energy.
Hot Water Tank Installations
For traditional hot water solutions, we offer hot water tank installations that cater to your household's hot water needs. Our plumbers ensure proper sizing, installation, and connections.
Gas Line Installations
Need gas lines installed for your residential appliances? Our certified plumbers handle gas line installations safely and efficiently, ensuring proper connections and compliance with regulations.
Commercial Plumbing Services
We provide professional dishwasher installation services for commercial establishments. Whether you're a restaurant, cafe, or catering business, we ensure your dishwashing operations run smoothly.
Optimize your commercial hot water supply with booster heater installations. Our experts assess your business requirements and recommend booster heaters to meet your demand.
Keep up with high hot water demands using tankless water heaters in your commercial space. Our plumbers ensure proper sizing and installation to accommodate your business needs.
For businesses requiring conventional hot water solutions, we offer hot water tank installations designed to meet your commercial hot water demands.
If your commercial space requires gas lines for appliances, we have the expertise to handle gas line installations, ensuring compliance with safety standards and regulations.
Other Commercial Plumbing Services
Storage Tank Installations
Our commercial plumbing services include the installation of storage tanks for various purposes. Whether for water storage or other applications, we ensure efficient and safe installations.
Air Line Installations
For businesses needing compressed air systems, our plumbers can install air lines that provide reliable air supply for your equipment and operations.
Whether you're a homeowner or a business owner, Cardinal Heating Cooling Electric Plumbing is here to address your plumbing needs.
Contact us today to discuss your requirements and schedule professional plumbing services.