Heating & Cooling Services
Welcome to Cardinal Heating and Cooling
Your Trusted Solution for Heating, Cooling, Electric, and Plumbing Services in Portage Lakes and Surrounding Counties: Stark, Summit, Portage
At Cardinal Heating and Cooling, we are proud to be your go-to provider for all your home comfort needs in the beautiful area of Portage Lakes and the surrounding counties of Stark, Summit, and Portage. With our commitment to exceptional service, we strive to exceed your expectations while ensuring your comfort throughout the year.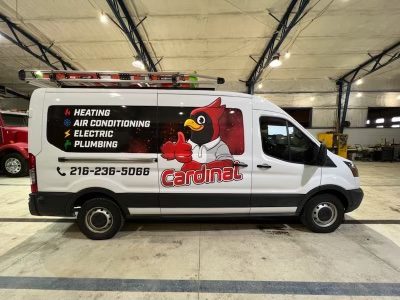 Customer-Oriented Approach
Your satisfaction is at the heart of everything we do.
Our friendly and knowledgeable staff are dedicated to listening to your concerns and providing personalized solutions. We take the time to understand your requirements fully and work closely with you to ensure the best outcome for your HVAC, electrical, or plumbing project.
Skilled Professionals with Local Expertise
Our team consists of experienced professionals who understand the unique climate and specific needs of the Portage Lakes area and its surrounding counties. We deliver reliable and efficient solutions to keep your home comfortable.
We offer a wide range of services, including heating, cooling, electrical, and plumbing solutions, tailored to meet your specific needs. We have the expertise and local knowledge to serve you efficiently.
As a responsible service provider, we believe in finding the most practical and cost-effective solutions for our customers. We value sustainability and always prioritize repair options that can save you time and money.
Licensed, Insured, and Bonded
Cardinal Heating and Cooling is a fully licensed, insured, and bonded company operating in Ohio. Our credentials ensure that we meet industry standards and that your property is protected throughout the service process.
Quarterly and semi-annual maintenance plans that
lower energy costs and extend the life of the equipment.
At Cardinal Heating and Cooling, we value building lasting relationships with our customers.
We are committed to delivering exceptional results and maintaining your home's comfort and functionality in Portage Lakes, Stark County, Summit County, and Portage County.
Ready to Experience the
Cardinal Difference?
Our initial consultation will verify if your home is set up properly to be efficiently cooled and heated. There is more to HVAC than just swapping out units. Our techs are trained to locate issues that lead to poor performance and increased energy costs. Fixing these issues will help equipment run efficiently and maximize usable life.
All units we install have energy star ratings
to fit all budgets.
All technicians are certified.